I love browsing in the clothing sections at my local Asda stores. There's always a great bargain to be had and in these days of 'fast fashion' George at Asda is ideal.


A few weeks ago I saw the G21 Animal Print Bodycon Dress in store and it really grabbed my attention.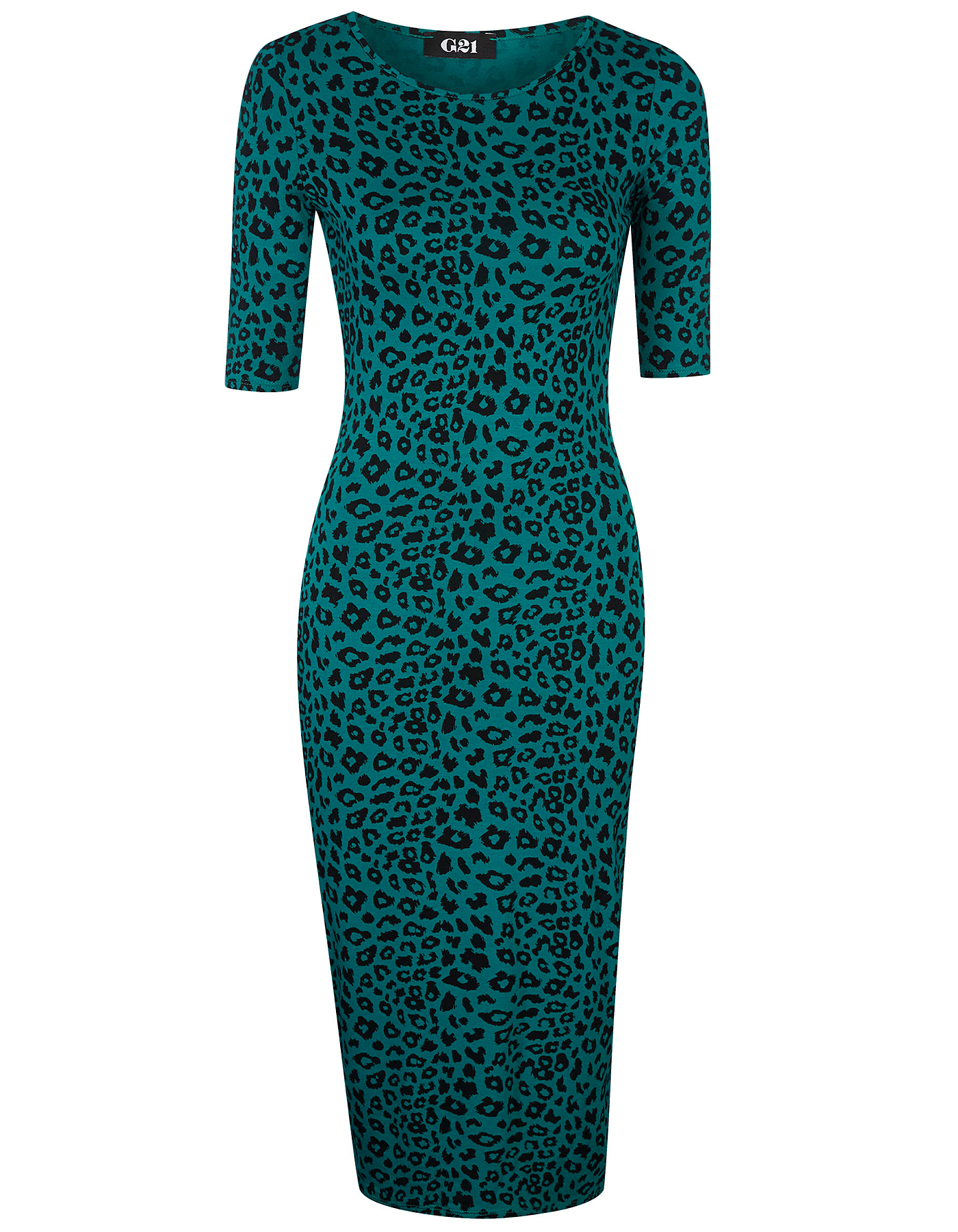 Image courtesy of George at Asda


I loved the print and of course the colour! Teal/green items are always a hit with me and this one was no exception. I snapped up a size 14 at the bargainous price of £12.00.
The size 14 fitted me really well. Yes, it's very fitted, but that's the idea of bodycon dresses! For reference, I am wearing my Ewa Michalak PL Milady Bra 30L/65L in these photos.
The dress is made from a lovely jersey fabric (96% viscose, 4% elastane). It's quite thin but it feels very soft and seems to be good quality. It's not the kind of material that goes silvery when stretched, which is a relief. There is heaps of room for my curves in this size 14 dress. I measure 46-30-47 and this size works very well indeed, as the stretchy material serves its purpose to perfection. I often complain that when a dress fits me on the bust and/or hips, the waist is enormous. Not the case with this dress – it fits nicely on my waist and the elastane gives a great fit on the bust and hips as well.
I am about 5'4 in height and the dress comes to just above mid calf on me. It's intended to be a longer length and I really like this length on me. I do think that it wouldn't be appropriate to wear leggings with this dress because it is on the longer side and therefore leggings would make my legs appear even shorter than they really are. Instead, bare legs or tights look great, and as you can see from my photos I have opted for my black patent killer heels. In cooler months I think black knee high boots could also work.
The neckline is really perfect for me. It's scooped so some of my chest is exposed but the scoop is not at all low so no cleavage is on show at all. It seems the fashion these days is for higher necklines but I tend to feel like I'm being strangled if I wear anything too close to my neck and also I quickly overheat. This dress is therefore ideal for me as it offers the happy medium of being modest (no cleavage in view) but comfortable (no danger of a strangulation sensation).
The elbow-length sleeves are a nice touch as they provide good upper arm coverage. They're also a great length so as not to be mumsy or dowdy and keep with the young and fresh feel of the dress.
G21 is George at Asda's on-trend range that is marketed to appeal to young, fashion-forward types, so often I find that the clothing is not my kind of thing. I always take time to browse this section, though, as sometimes there are gems within. The G21 Animal Print Bodycon Dress is a prime example of this and it's a fabulous dress that would look great on many women.
Sadly this dress proved popular (especially when it went in the sale at £6.00!) and is now sold out online, although there may still be some available in store. Instead, you may like the Animal Print Midi Dress: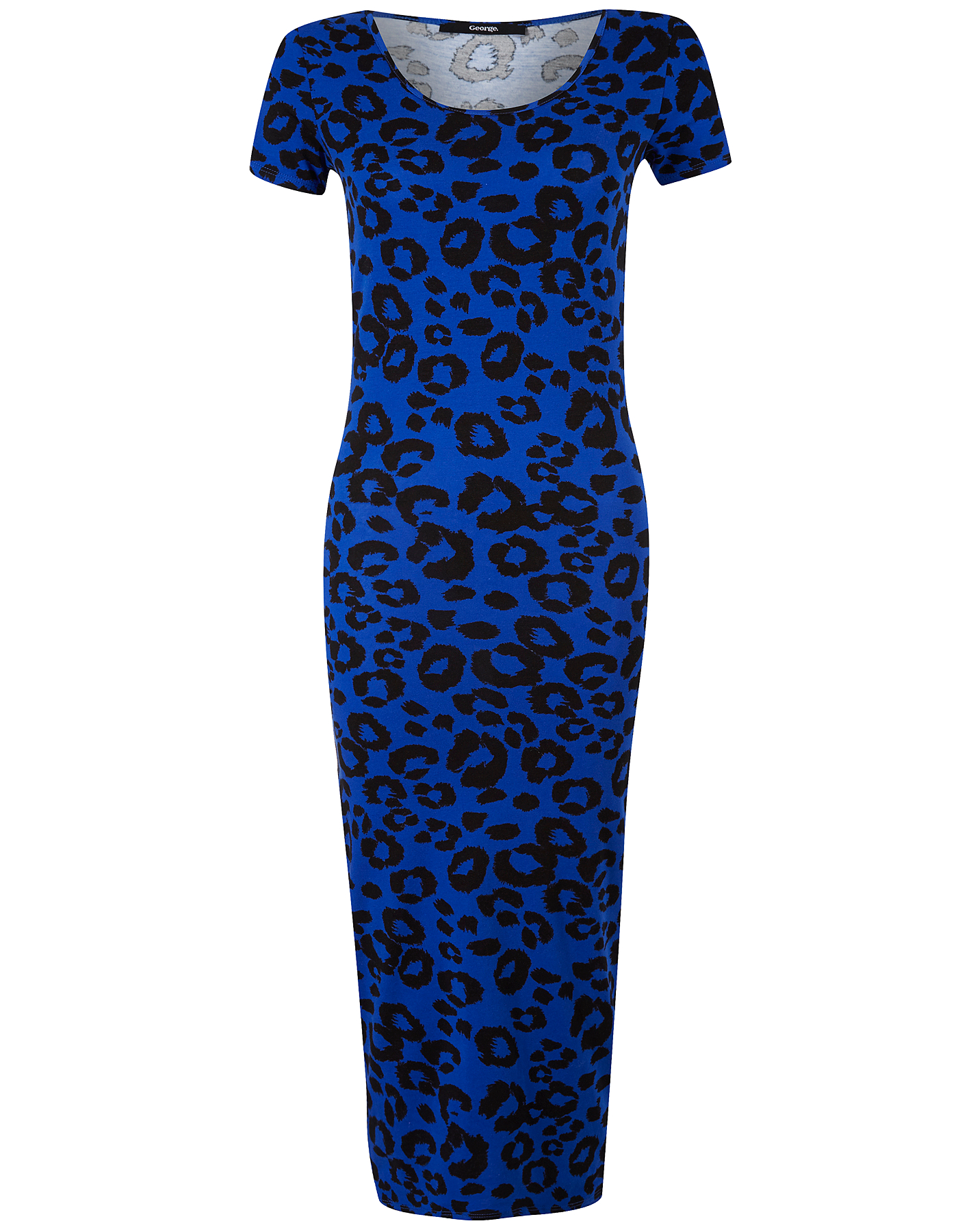 Image courtesy of George at Asda
I don't have any photos to show you but I did try this in a 14 and it was a bit silvery in places where the fabric was stretched so I reluctantly returned it as otherwise it is a really gorgeous dress. I do think a 16 would have been better but there were none available. There are still only smaller sizes online but again there may be other sizes for sale in store so it's worth checking if you live near an Asda.
What do you think of bodycon? Is it a style you have embraced or would you rather wear clothing that is more loosely fitted?