Little Mistress is a fashion clothing brand that has been making a big impression on bloggers all over the place. I first became aware of them when reading Fuller Figure Fuller Bust's review of one of their dresses and have been following them with interest ever since.


It's always great when a straight size brand creates a collection for plus size women and that's exactly what Little Mistress have done with their 'Curvy' range.



Image courtesy of Little Mistress
The Curvy collection comprises a range of items – mostly dresses – available in sizes 18 to 24 (UK). The garments are glamorous and trendy but also very feminine. Here are a few of my top picks:
Image courtesy of Little Mistress
I love the cut of the Curvy Black Plus Pencil Dress With Metal Detail. The slim-fitting shape is figure flattering and the black gives it an understated elegance. The gold-look features at the neck and waist ensure this effortlessly stylish dress looks much more pricey than its £50.00 price tag.
Image courtesy of Little Mistress
The Curvy Multi Colour Plus Bodycon Midi Dress With Floral Panel is the one George reviewed on her blog and it's an absolute beauty. Like her, I think I would have preferred it a little longer, but the gorgeous central floral panel is just so pretty that I can forgive the dress for being a bit too short. And even better – it's currently on sale for just £20.80 (was £52.00)!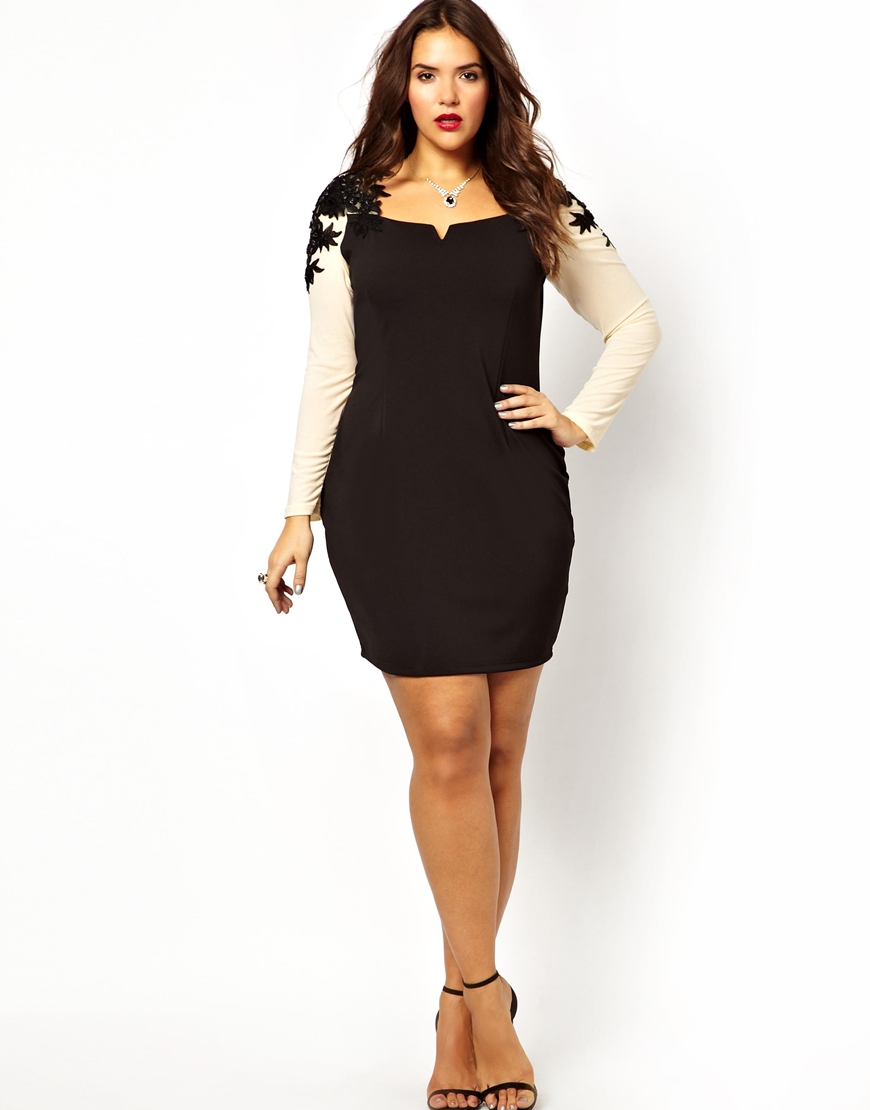 Image courtesy of Little Mistress
The Curvy Black Embellished Sleeve Pencil Dress is another one that oozes sophistication and high style. The cream embellished sleeves are very on-trend and the simple body of the dress is unfussy and straightforward. This wardrobe staple is available on the website for £60.00.
Image courtesy of Little Mistress
The Cobalt Plus Bodycon Wrap Dress With Embellishment Detail (£55.00) is right up my street. I adore the the colour and the wrap style often works well on those with bigger busts. It looks rather short in this photo but the model must be at least 5'8 tall so I think it would be just above knee length on me, so perfect for wearing with some black tights.
You can see from my picks that the Little Mistress Curvy collection is all about high fashion, on trend pieces to really give your wardrobe that extra bit of glam. Yes, the collection only has a limited number of options at the moment but I am sure the options will increase as the range grows in popularity.
I am very excited to be able to give you, my wonderful readers, the chance to win the dress of your choice from the Little Mistress Curvy range. And, as usual, entry to this giveaway couldn't be simpler. Just use the Rafflecopter below and keep your fingers crossed! (Don't forget that the tweeting option can be done every day to increase your chance of winning.) Good luck!