You may have previously read about the wonderful time I had earlier this year when I attended the launch of Gok Wan's new shapewear range for Simply Be – and I even got to meet the man himself!



Since then, the range has been expanded to include some really beautiful items.

The Gok Wan Banger Booster Bra available in 30-46 A-G: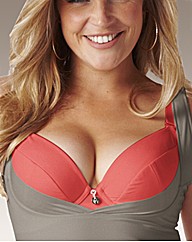 The Gok Wan Balcony Bra in a gorgeous polka dot print available in sizes 32-46 B-G (you can read a great review of this bra by Lilybobomb here):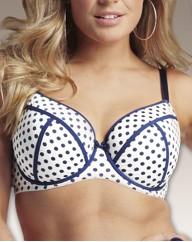 And the matching High Waisted Briefs available in sizes 12-32: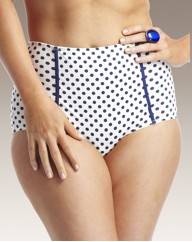 And WOW look at this gorgeous Gok Wan Multiway Strapless Bodyshaper available in sizes 32-46 B-F:





I want it all!!


I was really impressed with the new range and was eager to find out how well the items worked so I was absolutely thrilled a little while ago when the lovely people at Simply Be offered me the chance to roadtest an item of shapewear. I searched the options available on the Simply Be site and in the end settled on the Gok Wan Pull Me In Pants.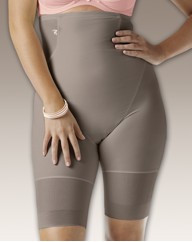 I ordered them in Slate in size 18 but found they were too big for me so I exchanged for a 16. They weren't available in Slate so I was sent them in Blush instead.
Such a pretty colour! I must admit that I wasn't expecting to like this shade at all as it is so pale and powdery but in fact I really love it. It's such a delicate hue and is very soft and feminine.
The Pull Me In Pants have a medium control powermesh panel over the tummy area and curved front seam boning to give shape and support. The legs are cleverly crafted so that they don't cut in to your flesh and create the dreaded VPL.
Although the Pull Me In Pants are described as 'high waist', I found they were not quite high enough for me. They were fine when I first put them on but as soon as I moved around they would slide down (not roll, thankfully) and end up resting on my waist. Personally, I like shapewear pants which are possible to tuck in underneath my bra band, but these were not high enough for that. You can see from the pictures above how the height of them varies depending on whether or not I had pulled the pants up!
I particularly like the fact that the Pull Me In Pants have an overlapping opening 'down below', rather than hooks and eyes or poppers, as with some other shapewear.
This makes it very easy to go to the loo without having to take the Pull Me In Pants off, which can be troublesome if you're wearing fitted clothing or are in a warm environment.
I found that the Pull Me In Pants did not make me slimmer; however they did achieve what I wanted, which was to give me a smoother silhouette under fitted outfits.
If the Fairy Gokmother appeared before me, I would ask him for a higher waist on these Pull Me In Pants and for a version of the Divine Outline shaping slip with long shorts rather than a skirt.
All in all I would highly recommend the Pull Me In Pants – they are comfortable, shaping and smoothing…and there's something wonderful about wearing an item of shapewear which has been designed by the one and only Gok Wan!