I love wedges. They add height but feel more secure to walk in than thinner heels. All of my most comfortable shoes, boots and sandals are wedges of some sort and I am always on the lookout for my next pair.


Wedges look great with all sorts of outfits. High wedges can look classy, elegant and sophisticated, and lower wedges add a hint of height without compromising on comfort.


I was recently contacted by the lovely people at Curvissa who asked if there was anything I would like to review. I have been after a comfortable pair of wedge shoes (rather than boots or sandals) for a while so I was absolutely over the moon when I spotted the Wider Style Wedge Court Shoes on the site. I ordered a size 5 in the black.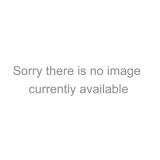 Image courtesy of Curvissa
Unfortunately these shoes come up a bit on the small side so I just didn't find the size 5 comfortable enough as my toes were squashed. I sent them back to exchange for a 6 instead…but black was out of stock. I therefore went with the brown, as on the website they appeared to be a mink/nude sort of colour so I hoped they might be practical to wear with a variety of outfits. Image courtesy of Curvissa
I was not disappointed! The colour of these shoes is very similar to the stock photo (often a rare occurrence!) and definitely more of a beige/grey colour than brown.
I love the rubber wedge soles which are springy and grippy (ideal for those like me who can be a little unstable on their feet at times!).
As you can see from the pics above, these shoes are definitely not nude. But they are also definitely not brown. They are a really great, neutral colour that would match easily with many different outfits.
They are made from soft, supple suede and lined with leather. There is a padded section in the lower heel area to add a bit of extra soft padding on the elevated part of the shoe. Such a thoughtful touch!
The ankle strap is incredibly soft and comfortable. In the last photo above it may look like the straps are digging in but I can assure you they are not and it's just the angle of my foot.
You can also see the edges of my toes peeping out, which may make it appear that these shoes are a bit big for me. This is true – they are a smidge on the large side but I often have to size up to get the extra width I need in footwear. These shoes are a G width but when my feet used to be measured as a child I was off the scale!! However I think again it's the angle of this photo which may make these shoes look too big for me, when in fact they are only a little too large; maybe around a half size.
I love how these shoes could easily be dressed up or down. Worn with something like my Collectif Dolores Doll Dress they would make the outfit even more fun and girly. Worn with trousers they would be practical but stylish. And worn with a bodycon dress they would add a fashionable edge.
I know I will get an awful lot of wear out of these wedges and I'll be keeping a very close eye on the Curvissa site to see if the black comes back in stock. And fingers crossed Curvissa will bring these wedge shoes out in more colours – I'd love a red, a royal blue and a traditional nude. Pretty please!