Affinitas is a lingerie company whose mission is 'to bring beautiful lingerie to women around the world seeking affordable luxury in stylish, quality intimates'.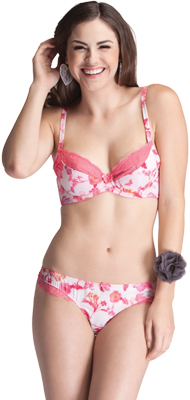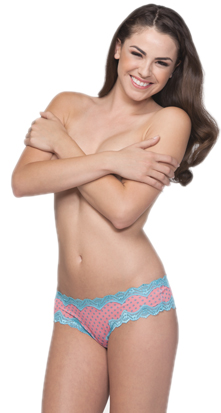 Images courtesy of Affinitas

With three lines of lingerie available, Affinitas are bound to have something to suit almost everyone.


The first is the basic Affinitas range: 'Sexy or sweet? Whether you're feeling flirty, glamorous and feminine, or want to channel your inner vixen, Affinitas has a look to match your mood.' You can see the Autumn/Winter 2012 range here.


The middle picture shows Parfait by Affinitas. I am incredibly envious of ladies who are able to fit into the bra size range of these items as they are stunning, as you can see from the picture above. Parfait is aimed at ladies with a fuller bust and is available in sizes 30D-40G, with co-ordinating bottoms from XS to 2X. I am keeping EVERYTHING crossed in the hope that they will expand those cup sizes in the very near future as it regularly makes me sad that I can't have any Parfait in my life. You can see the Autumn/Winter range here.


Finally, the third picture above is for 'Packaged Panties', which are packs of three beautifully presented hipsters or thongs. You can read more about them here.


Affinitas have kindly offered one Parfait Honey Babydoll in Black, which comes in sizes 30D-40G (subject to availability) as a prize for my Blog's First Birthday Giveaway.



Image courtesy of Affinitas
Isn't it gorgeous? The only stipulation is that the prize must be sent to a winner in the US, Canada, UK or Europe.


To enter, all you have to do is complete the Rafflecopter below. It couldn't be simpler.
Good luck!