I hope it hadn't escaped your notice that for the past week I have been running a giveaway with fab plus size brand Pink Clove. The competition closed at midnight on Sunday night and I am delighted to announce that the winner is…



Lucy B!


If that's you, please check your emails as I have sent you a message.



Thank you so much to everyone who entered and supported the giveaway by retweeting and sharing my posts. It was interesting to read in some of the comments that several of you hadn't heard of Pink Clove before so I hope you will be giving this new plus size brand a try. I'm hoping to try some of their items myself at some point and rest assured I will be writing blog reviews just as soon as I do!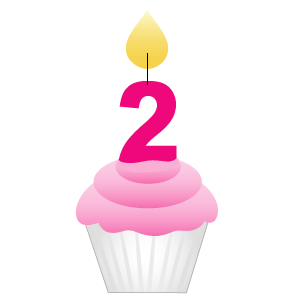 On another note, today is my blog's second anniversary. It's absolutely mind-blowing to think that I have been waffling on to you lovely lot for two years and I can't believe where the time has gone.


I'd like to take this opportunity to thank each and every one of you for your continued support with my blog, Facebook page, and my Twitter, Pinterest and Instagram accounts. Every new follower, every 'like', every retweet, every favourite, every share and every comment means so much to me and I will never grow tired of interacting with you all.


Thank you from the bottom of my heart. Without you, Curvy Wordy would be nothing.